Rick was born in Weehawken, NJ, but grew up in Angier, NC. After graduating from UNC Chapel Hill (Go Heels!) with a Bachelor of Science in Business Administration, he pursued a career in pharmaceutical and medical sales. In 2003, Rick accepted the call to full-time, vocational ministry and enrolled at Southeastern Baptist Theological Seminary (SEBTS) where he earned his Masters in Divinity. He is currently pursuing his Doctorate of Ministry in Christian Leadership.
Pastor Rick has served as interim pastor at Crossway Church (Apex, NC), pastor of college & singles at Apex Baptist Church (Apex, NC), and pastor of biblical living at Explore Church (Fuquay-Varina, NC). In April 2013, Rick and his family moved to Angier, NC to plant Anthem Church. Currently, Rick serves on the Board of Directors of Angier's Chamber of Commerce. 
Rick is married to Jamie, and is father to Edie, Ellie, Emmett, and Eve.
To follow Pastor Rick's blog click here: G NOTES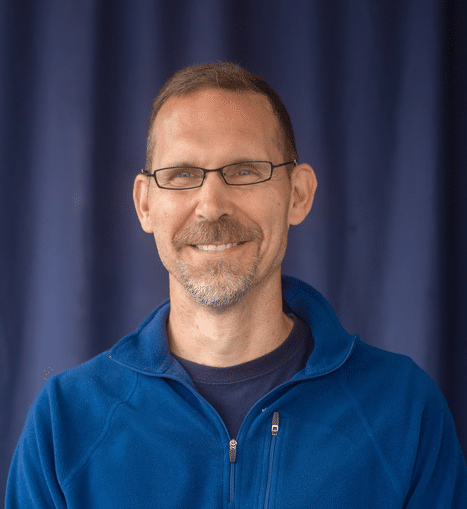 Phil was born in Nashville, TN and grew up mostly in TN and GA.  For two years during college Carson-Newman University), he worked in Nashville as a music writer and producer.  After graduation, he served in the U.S. Army. Commissioned as a 2LT, he served in combat in the first Gulf War, then for 6 more years in peacetime before leaving the military.  He earned an MBA from Kennesaw State University while working primarily for Fortune 500 companies for 14 years, including Norfolk Southern, Merrill Lynch, and The Hartford. Currently, Phil is a consultant for the military.
Phil became a Christ-follower at the age of 10. He was ordained as a deacon by his church in GA at the age of 24 after serving one year as a deacon apprentice.
Anthem's many ministries require a great deal of administrative coordination and information flow. Phil's role is to help our ministries maintain alignment with our vision and mission and to ensure that our ministries work synergistically together to accomplish the greater things God has entrusted to Anthem Church.
Phil's wife, Jenny,  leads our church-wide Connections Team designed to help members and new attenders connect with one another.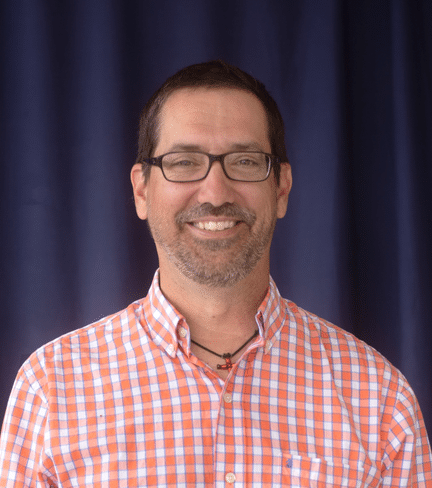 John became a follower of Jesus at the age of 8. He has been married to Paige for 19 years and they have three children. John has served as a group leader for Young Life, a non-denominational Christian organization that ministers to high school students. He has taught Sunday school and led various small group Bible studies. He also served as a deacon at Fuquay-Varina Baptist Church.
John & Paige are among the "core group" of families which founded Anthem Church. While at Anthem, John has done it all. He has served on the Praise Team, Host Team, Children's Ministry Team, Cleaning Team, and Community Outreach Teams.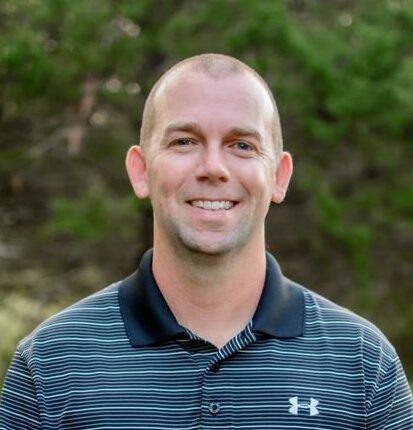 Caleb was born in Raleigh, NC and grew up in Fuquay-Varina. He was called to the ministry at the age of 16 after hearing a sermon on Acts 7.  After graduating from North Carolina State University with a Bachelor of Science in Parks, Recreation and Tourism he went on to pursue a Masters of Arts in Christian Education from Southeastern Baptist Theological Seminary in Wake Forest.
Caleb has served as a Student Pastor for the past 10 years and loves investing in the next generation. He is an avid outdoorsman and loves to be in the woods or duck blind.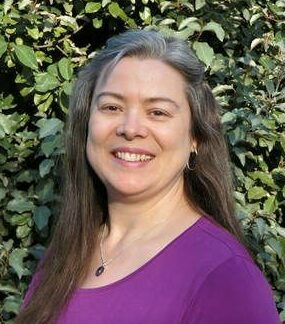 Amy grew up in Fuquay-Varina, NC. She became a follower of Jesus at the age of 16 . She's been a member of Anthem Church since May 1st, 2016. In her time at Anthem she has served on the cleaning team, children's ministry team, ladies'  ministry leadership, and currently serves as Church Administrative Assistant.